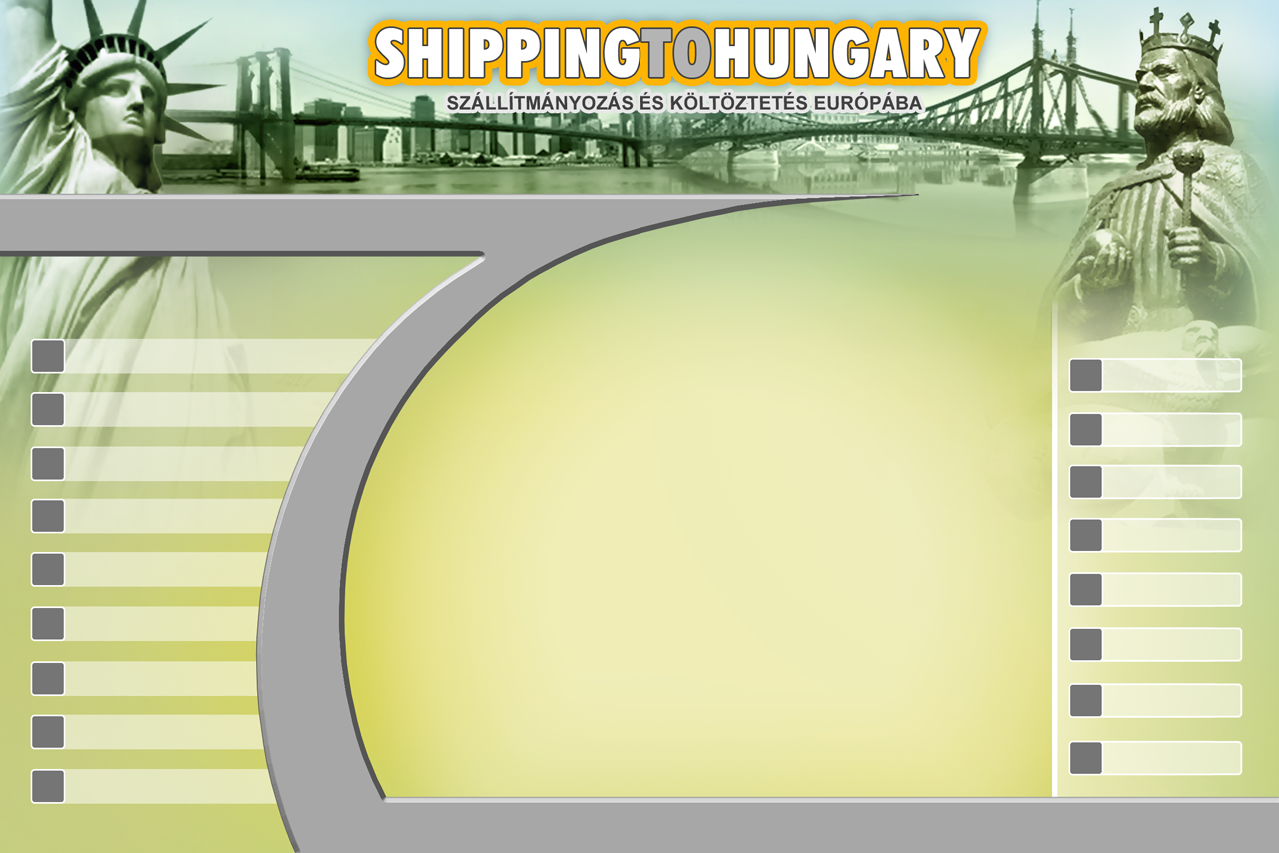 ABOUT US
ship your boxes
sea freight forwarding
air freight forwarding
moving?
order container
vehicle transport
boat shipping
road and intermodal
forwarding
special cargo
rate requests
cargo tracking
document
center
smart links
references
customers
worldwide
other
moving
from hungary
GALERY
usa purchase assistance?

Friendly sites
Roll on – Roll off Service:

Other than containerized shipping we can also offer you RO - RO service!
If time is of the essence when shipping your vehicle and you don't want to wait for containers to being loaded.

Your vehicle can be shipped from almost all US main ports.

This service is able to save you money on long distance transportation, also shipping and loading costs compared to containerized shipping.

Roll on - Roll off service is connected with all major ports you find on the world map.

With Roll on - Roll off shipping you can ship the following cargoes without any size limit.

Regardless of using own power, towable or moving with a use of special equipment's.

Note: All automobile manufacturers are transporting their new cars with Ro-Ro service.

Motorcycles
Cars
Trucks
Buses,
RV s
Trailers
Motor Boats
Sail Boats
Road construction equipment s.
Agriculture equipment s
Rail cars

We can offer weekly service to ship your vehicles.
This service also available between all worldwide seaports !!
Global Service.
Please click below link to download and complete your vehicle rate request.
E-mail: info@shippingtohungary.com