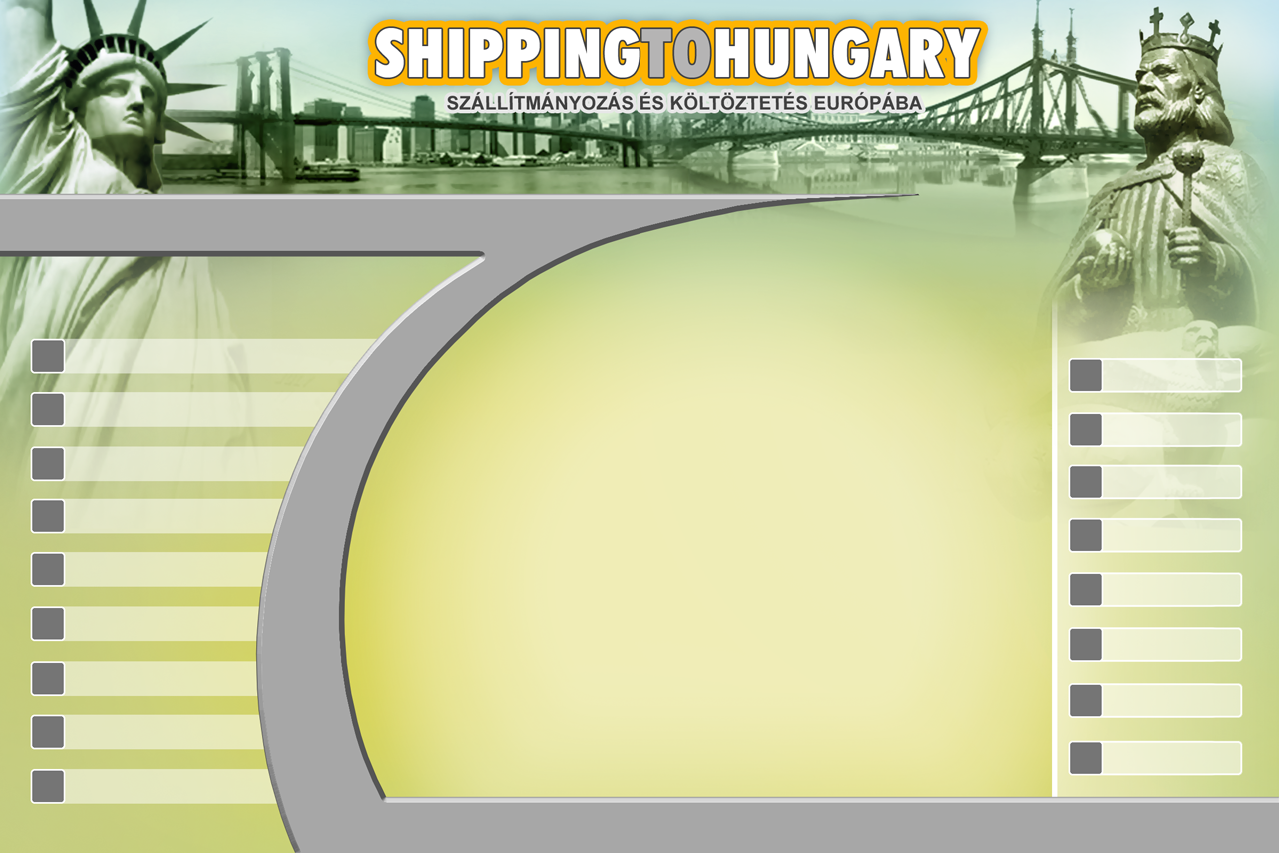 ABOUT US
ship your boxes
sea freight forwarding
air freight forwarding
moving?
order container
vehicle transport
boat shipping
roll on - off shipping
road and intermodal
forwarding
special cargo
rate requests
cargo tracking
document
center
smart links
references
customers
worldwide
other
moving
from hungary
GALERY
usa purchase assistance?

Friendly sites
USA Purchase assistance:
Yes ! You can get HELP!

We have been in the car business for over 25 years.

When was needed we have helped many customers with the decision of purchasing the right vehicle for them.

We can help to locate or you can request from us to travel to inspect and test drive your future investment.

We can also help to you find new and used parts for your car, truck, motorcycle, boat, and other vehicles.

We are a registered buyer with all major auto auctions and we can give you access to all those vehicles they sell.

In our Ft Lauderdale warehouse we collect every different kind of merchandise you are have purchased via internet.

As you already know in most cases internet sellers do not ship out of United States.

That's where we come in, you can have the goods shipped to us and we will ship it you, to Hungary or any other country.

You can register with any web site you wish to purchase from and use our address for your US shipping address.

We also offer to help with arranging the payments for your goods.

If you do feel unsecure with the seller, we can find the way to work with them.

This will give you piece of mind to protect your money.

Our Hungarian partners receive the full containers and after unloading all cargoes you will be notified of your arrived goods.

In the past few years we have made good connections with people and companies and we can offer their services to you as well.

By special request here are some services we can offer our help with.

Export, Import customs clearance.
Documentations and formalities in the European community and Hungary.

Vehicle registration, first time inspection, insurances, license plates, transportation.
Please contact us via email and explain how you would like to receive our help with your purchases.
Email: info@shippingtohungary.com